NX-1000 Series
The exceptional value 'one for all' professional communication solution
---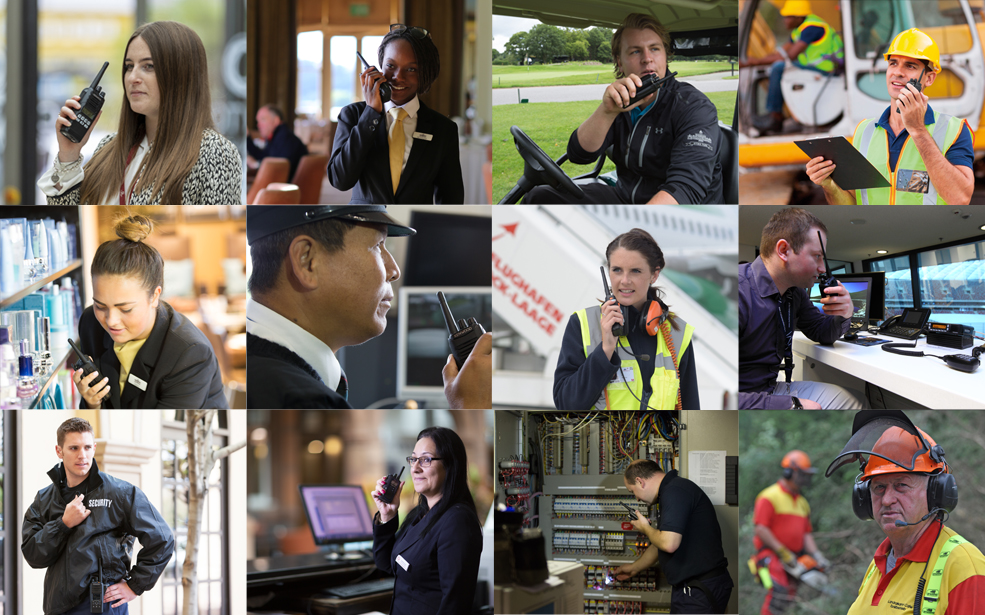 Feature-rich, entry-level hand-portable and mobile radios and repeaters available in FM Analogue + digital DMR and FM Analogue + digital NXDN versions
NX-1000 Series radios redefine the definition of entry-level in hand-portable, mobile digital two-way radios and repeaters with features and functionality you would usually find only in much higher-tier models.
Moreover, you can choose between FM Analogue (with option to upgrade to digital), FM Analogue + the proven ITU accepted NXDN, or FM Analogue + ETSI compliant DMR digital protocols with automatic Digital / Analogue mixed-mode operation.
NX-1000 Series combines industry-renowned KENWOOD audio quality, advanced functionality, operational flexibility, worker safety features and performance in a budget-friendly solution that is ideally suited to users migrating from analogue to digital operation.
Everything you need to build a digital radiocommunication system that will flex and grow with your requirements
---
The feature-rich NX-1000 Series hand portable radios are available in VHF and UHF versions, configured for either DMR + FM analogue or NXDN + FM analogue operation and available in keypad and non-keypad models.





 

Click here to see the product

 

The NX-1000 mobile radios are available in VHF and UHF versions, and may be configured for either DMR + FM analogue or NXDN + FM analogue operation.  
With a full compliment of features, programmable functions and a bright informative display and 25-watts RF power output for even greater range.



 

Click here to see the product

 

The NXR-1000 repeaters are available in VHF and UHF versions, and may be configured for either DMR + FM analogue or NXDN + FM analogue mixed operation. 
Space-efficient with a clear OLED display and built-in IP network adaptor for remote management and IP networking, The new NXR-1000 Series repeaters can accommodate up to 32 channels and features multicast routing and hot standby system redundancy.

Click here to see the product
NX-1000 Series offers the features you want but wouldn't expect in an entry-level radio
---
► Feature-Rich Menu
NX-1000 Series radios feature a comprehensive list of features accessed through the built-in menu to allow you to set radios up either for simple operation or to access advanced features and functions.
► Built-in Encryption
The built-in 15-bit scrambler provides security and secrecy in digital communications (DMR and NXDN) by encrypting voice data or user data such as a Short Message. Security can be upgraded to 40-bit ARC4 encryption, in DMR mode, with an optional licence.
► Native Digital / Analogue Mixed Mode
Unlike other mixed FM/Digital operating methods that rely on scanning to establish a connection with an incoming FM analogue call, Mixed Mode operation is native to NX-1000 Series devices and delivers near instantaneous response.
► Battery Level Check
Even on non-display models, the battery level function can be assigned to a button which when pressed will provide battery level information through a series of audible tones and flashing of the LED light bar.
► Lock-down Alert Function
Designate a pre-programmed channel to call all radios in the event of an emergency and to effect lock-down procedures – an especially useful feature for use in schools, arenas and stadia.
► Front Panel Programming
Allows user to change data, such as the frequency on a conventional channel, and to add a conventional channel in the transceiver only; even where no software or PC is available. The required data can be configured using only the keypad. This allows radios to be employed quickly in critical situations where radios on different frequencies are in use by multiple emergency response services.
► Programmable RGB display LEDs
A feature typically reserved for higher-tier radios, the large RGB display can be programmed to assign colours to individual callers or user groups.
► Dual-Slot Direct Mode (DMR)
This feature allows each timeslot to be used independently to carry out two simplex calls simultaneously.
► Site Roaming
Programmable Site Roaming allows the radio to migrate automatically to the site providing a better radio environment automatically at the press of the PTT button.
► GPS Capability
The radios can be enabled with GPS capability simply with the addition of an external GPS speaker-microphone at portable terminals and a GPS receiver module installed in mobile terminals.
► Auto Slot Detect (DMR)
When used in system with a repeater Auto Slot Detect balances traffic and capacity using both slots to allow radios to make use of vacant slot to give a simplified 'trunking-like' capability without the need for additional equipment and infrastructure.
► Over the Air Alias (OTA)
Over-the-Air Alias allows the receiving radio to display the ID Name of the transmitting radio when receiving a call from a new user without having to configure the receiving radio.
► Surveillance Mode
Once selected, all alert tones are muted, and the display backlight and LED illumination switched off to allow discrete operation in covert situations.
► KAS-10 Compatibility
NX-1000 Series radios are compatible with the cost-effective KAS-10 AVL and Dispatch software suite which significantly increases system flexibility by allowing you to record conversations and monitor the status of the radios anywhere on a site.
► KPG-D6
The KPG-D6 software suite allows you to access the full capabilities of NX-1000 Series radios. You can purchase the software and licence activation from your authorised KENWOOD reseller.
Discover more about the NX-1000 Series
---
Click on the links below or visit our YouTube Channel to view the Technical Snapshots on key NX-1000 Series features and functions including:
| | | |
| --- | --- | --- |
| |   | NX-1000 Series Group Call Scan |
| | | |
| --- | --- | --- |
| D-Type Trunking for the NX-1000 Series |   | NX-1000 Series Audio Tone Selection |
| | | |
| --- | --- | --- |
| NX-1000 KPG-D6 Autoslot Configuration |   | NX-1000 Series PTT Call Interruption |